M. Wu Nanfang & Shaolin (Photos)
Veena Schlegel took these photos while I was shooting the film 'Master Wu Nanfang and Shaolin Wugulun Kung Fu' where Master Wu Nanfang teaches Wugulun Kung Fu, more internal than the acrobatic Shaolin form, and talks about the relationship between Kung Fu and Zen.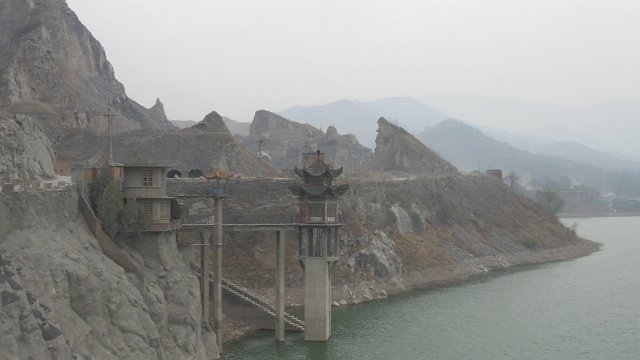 Photos by Veena – 3booksblog.wordpress.com
Veena writes:
Shaolin Wugulun Kung Fu is a little known form of Kung Fu practiced by relatively few people in Henan Province, China – in the foothills of  Song Shan, the central one of China's five sacred mountains.
In around 1870, when the famous Shaolin temple was facing the possibility of destruction yet again by fighting between warlords, Wugulun, the monk most adept in the arts of Shaolin Kung Fu, was told to escape to the hills to preserve these skills.  
Master Wu Nanfang is the great, great grandson of Master Wugulun and has inherited the original Shaolin culture and traditions which have been passed down through the generations.
His life has been dedicated to teaching and preserving these traditions, as they are in danger of being forgotten due to the current interest in the more popular Wushu Kung Fu forms. In 1996 he formed the Shaolin Wugulun Kung Fu Academy in Dengfeng to pass on his knowledge. 
Inspired by a BBC documentary Pankaja Brooke and Veena Schlegel visited Song Mountain several times, where they became good friends of Master Wu Nanfang. 
Pankaja made these two documentaries which have been shown in film festivals around the world. Her YouTube channel with detailed videos of the Kung fu forms is very popular.
Veena took many photographs of the actions and produced the official website for the academy: www.gulunkungfu.com and is now writing a book, A Mountain in China, about her experiences. Update: the book is now available 3booksblog.wordpress.com